2021 marks the 50th anniversary of Markham Public Library. In 1971, Council enacted a bylaw that established a public library for the Town of Markham and brought together the libraries of Thornhill, Unionville and Markham under one organization.  Thank you for celebrating this special milestone with us!
Virtual Magic Show
Celebrate MPL's 50th anniversary with us! Join us for a virtual magic show with award-winning Toronto magician X.Ray. Enjoy a visual feast of mind-blowing virtual entertainment combining sleight-of-hand magic, mind-reading mentalism, and theatrical showmanship that will guarantee to WOW you and your kids. Family-friendly, fun for all ages.
Magic Show
Main Street Unionville runs through the historical suburban community of Unionville and offers unique shops, tempting cafes and restaurants.
Sign eBirthday Card
Help us celebrate our 50th birthday! Sign our eBirthday Card and leave a birthday wish for your library! 
Introducing eCard!
In celebration of MPL's 50th birthday, we have launched a MPL eCard! If you don't have a library card yet, you can now sign up for an eCard without leaving your home. The eCard will give you access to all of MPL's digital collections, resources and virtual programs.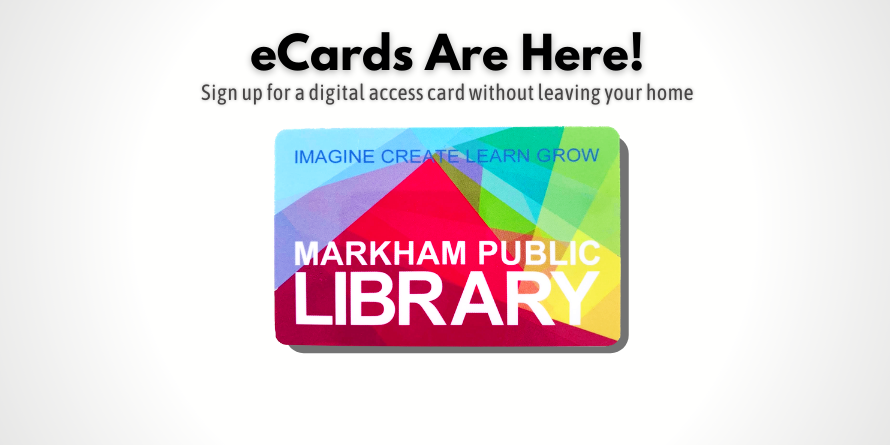 WANT THE LATEST FROM MPL?
MPL Over the Years
A look back to honor Markham Public Library's rich legacy and celebrate our impact supporting our community.