MAKING BEAUTIFUL SOUNDS @MPL
Be the next rock sensation or podcast extraordinaire!
Create your own digital music or vocals in our professional sound booth.
MAKING BEAUTIFUL SOUNDS @HOME
For a full list of instruments you can borrow -
Click here - Musical Instrument Collection, opens a new window
While you enjoy perfect acoustics in our booth, those around you won't hear a peep. Allowing you the freedom to pursue and create your perfect sound.
The booth is located at Markham Village for in-branch use ONLY.
Epiphone Les Paul Standard Pro Electric Guitar
Fender Deluxe Active P Bass Special Electric
Image-Alesis DMX10X 6 piece
Akai Professional Advance 49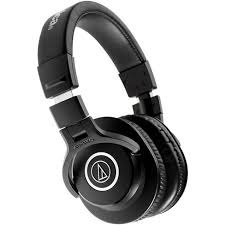 Audio-Technica ATH-M40X Pro Headphones
Mackie ProFX8v2 8-Channel Pro FX Mixer with USB
Marantz Pro MPM-1000 | Condenser Microphone
FAQs
To offer the widest selection of digital services, we purchase products/services from a number of suppliers.  These include:

Library catalogue and online library account where you can see your checkouts, manage your settings, place holds, etc.
eBooks and streaming collections such as OverDrive, and Hoopla
Online databases such as Consumer Reports, World Book, CPI.Q, etc.
Online learning resources such as Universal Class, Mango Languages, Learning Express Library, etc.

Each time you use these services you are leaving the MPL's website and visiting a separate website managed by our supplier.  When you visit these sites, you may be prompted to log in to the site.  Your MPL card will validate that you are entitled to use these services.

To offer you the widest selection of eBooks and downloadable/streaming magazines, audiobooks, movies and music, MPL purchases services from a number of suppliers on your behalf.  Many of these are integrated into our website where possible. However, in some cases, integration is not possible and a separate account is required to access each individual service.

All digital titles are automatically returned on their due dates, so you never have to worry about late fees. However, you can choose to return an item early if needed.

Most OverDrive eBooks and audiobooks can be returned early if you'd like to make space in your library account. Find step-by-step instructions on OverDrive Help: Early Return.
You can return Hoopla eBooks/eAudiobooks from the website or Hoopla app.

MPL makes eBooks available through a few different online resources. The limit of items you can borrow varies:

You can check out up to 50 items at any given time in OverDrive.
You can check out up to 5 items per calendar month in Hoopla.

MPL offers ebooks through a few different resources, and the loan periods are slightly different in each.

In OverDrive, you can select a lending period of an eBook/eAudiobook from 7 days, 14 days, or 21 days. You can adjust your default lending period for a specific title before borrowing it..
In Hoopla, you can keep an eBook/eAudiobook for 21 days.
TumbleBook eBook/eAudiobook cannot be checked out. These are for streaming only.
Visit Markham Village and book in-person at the front desk
Call: (905) 513-7977 extension 4271 or 4273
The Booth can be booked up to 2 weeks in advance for a maximum of 4 hours a day.
You will need a City of Markham client number and account PIN to book the booth. If you do not have one, please contact the Contact Centre at customerservice@markham.ca, opens a new window or 905-475-4731. The Contact Centre is open Monday-Friday from 8:00AM-5:00PM.