TD Summer Reading Club is Canada's biggest, bilingual summer reading program for kids of all ages, all interests, and all abilities.
Join MPL's 2022 TD Summer Reading Club program to engage your kids in reading, learning, and socializing throughout the summer. We are offering the Summer Reading Club in person and virtual for your convenience.
We know children learn much better while having fun and socializing so what better way to do that with reading, joining virtual zoom meetups, and visiting the library for in-person activities. We are fully open, so let the fun begin!
We are thrilled to bring back our Weekly Zoom Meetups for children (Kindergarten to Grade 8) to enjoy fun and games with their peers. Children under 4 can enjoy our indoor and outdoor storytimes at your local branch!
The TD Summer Reading Club program will begin the week of July 1- August 12, 2022. There are 6 weeks guaranteed to keep your children busy learning, laughing and reading. It is open to participants from preschool to Grade 8.
Registration begins June 18th via the Reader zone app.
Weekly Zoom Meetups
No related upcoming events.
Join our outdoor StoryWalk® at the Unionville branch. It is a fun, socially distanced activity that places the book  I Am Scary, by Elise Gravel outside a walking route at Unionville Library. Enjoy reading the book with your family while strolling through the community.
In Door StoryWalks
at AG,TC, TV, CL, MV, AA branches

How to Participate  in the Summer Reading Club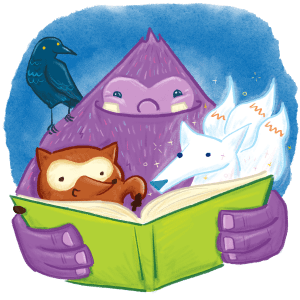 1. Download the Reader Zone app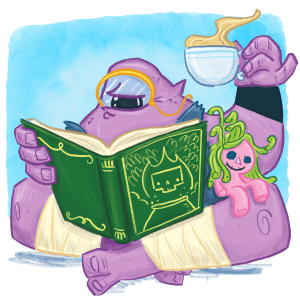 2. Join the library program using Program code: 0367a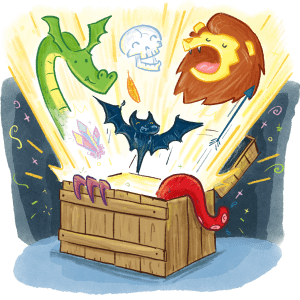 3. Track minutes read and activities completed using the Reader zone app and collect virtual badges.
Leader Board
We will post weekly updated reading log totals or by activity group so kids can see results and how well the community is doing with their reading or activities.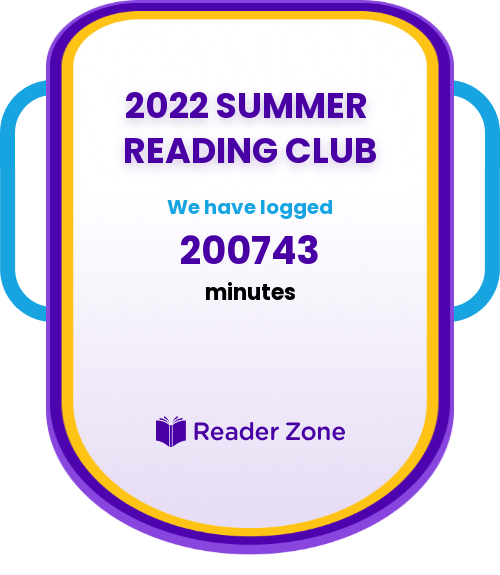 Prizes & Winners
Each week we will be giving away a prize for completion of reading minutes and an activity. Let's not forget you will be entered into a draw for the grand prize. To be eligible for the grand prize draw, you will need to complete the reading goal of 720 minutes and complete 6 activities by the end of the program.*activities include virtual meetups, mysteries@your library, Adventures@your library; Share@your library, web page printables and storywalks.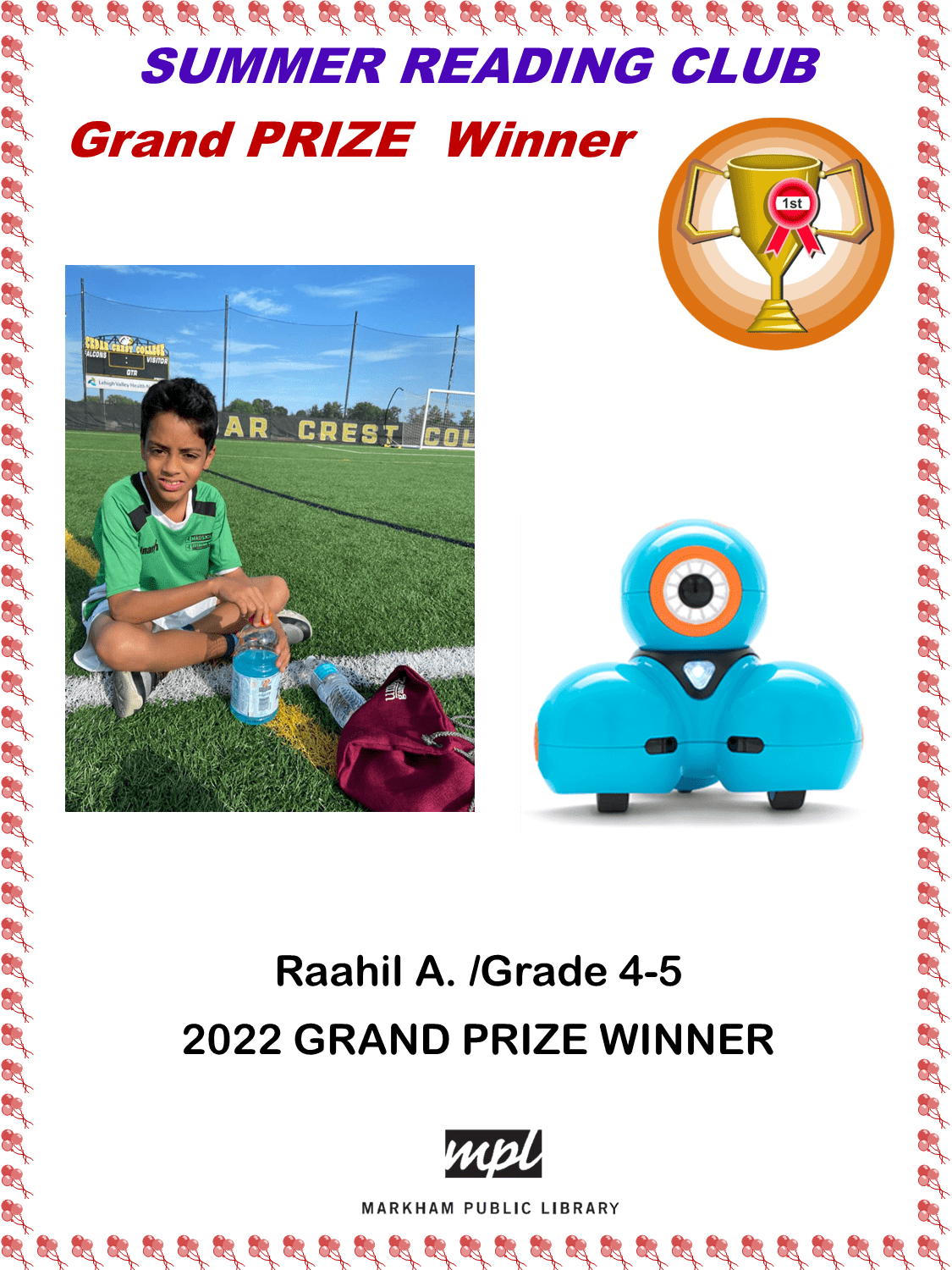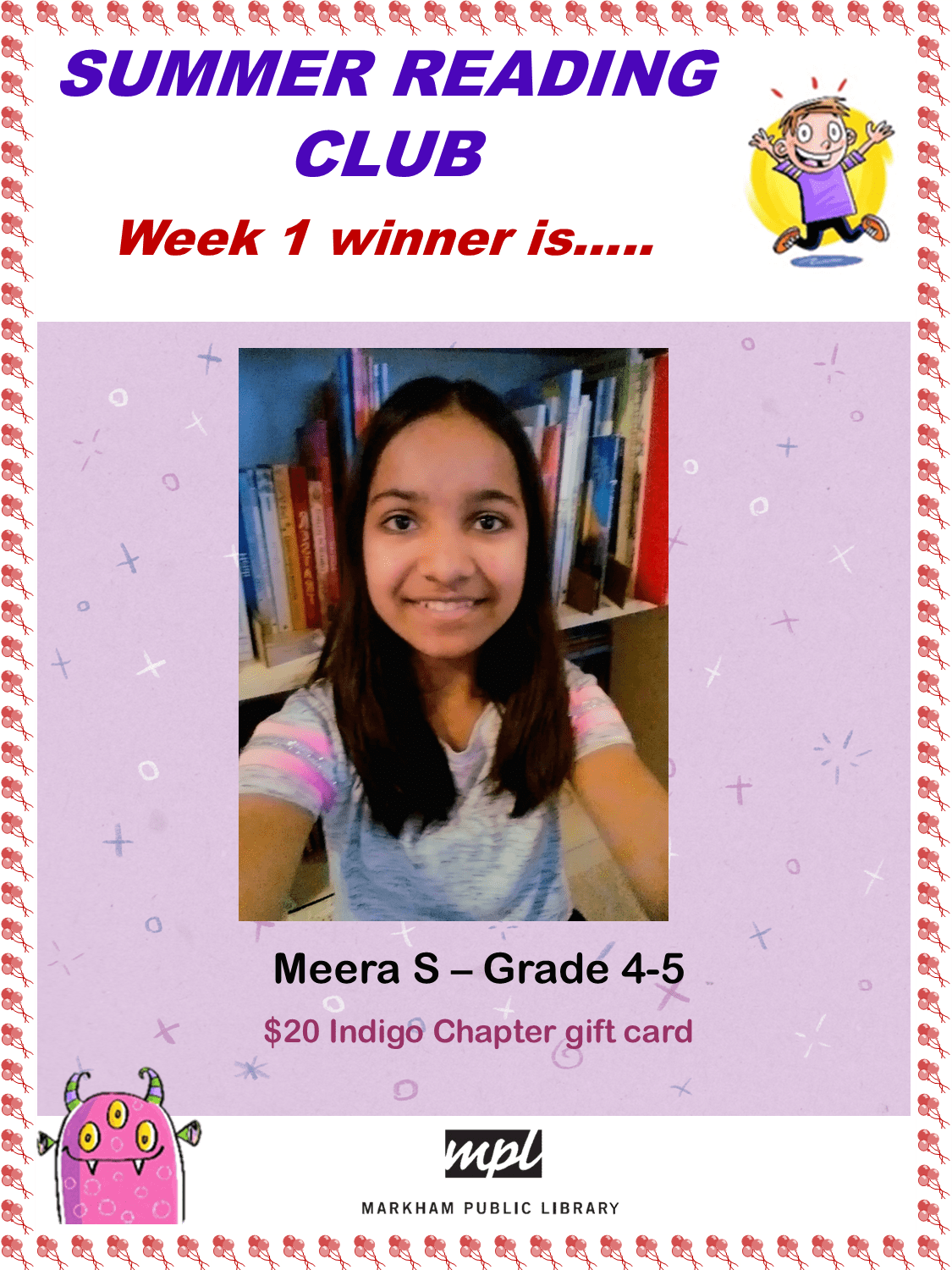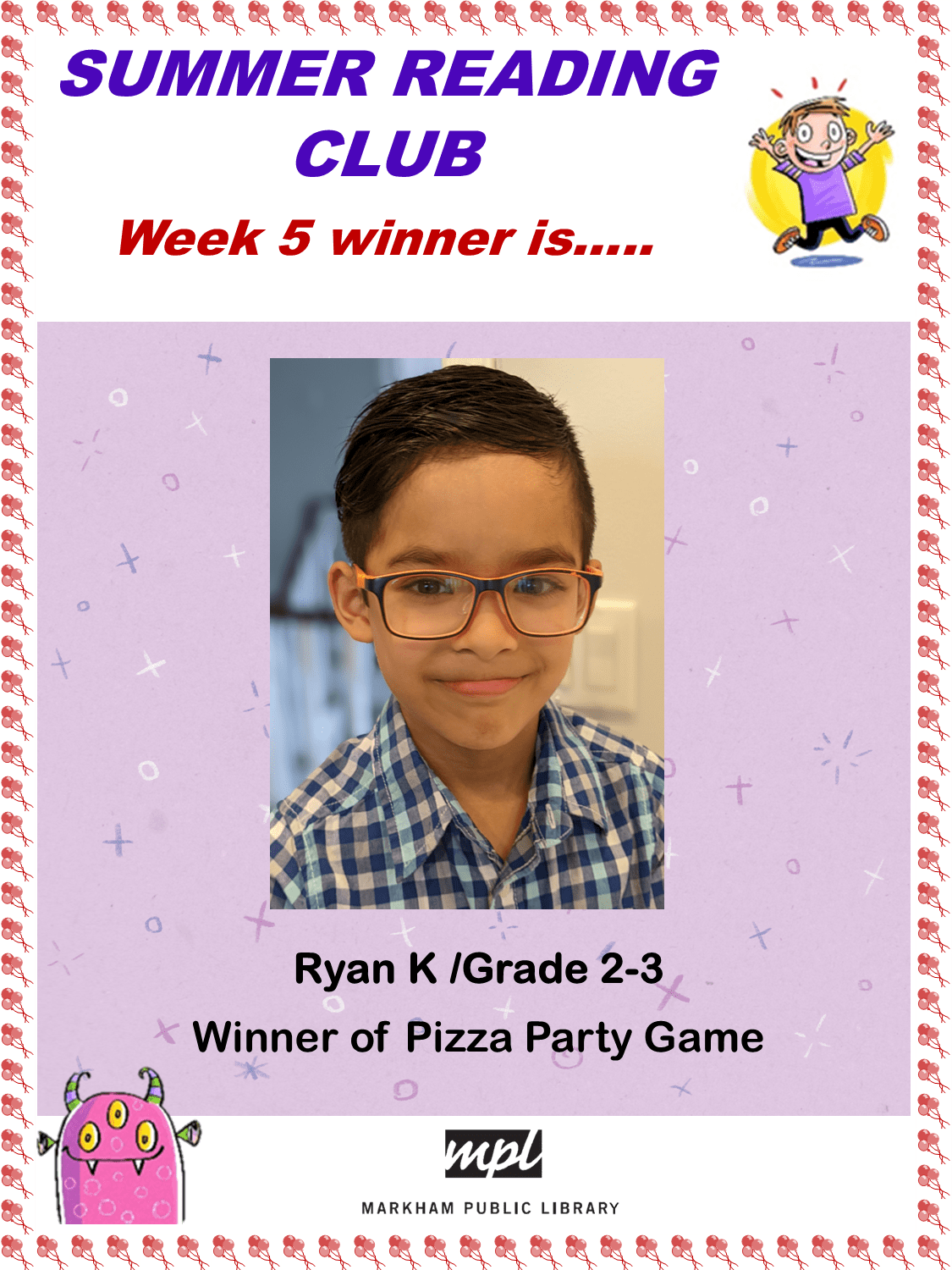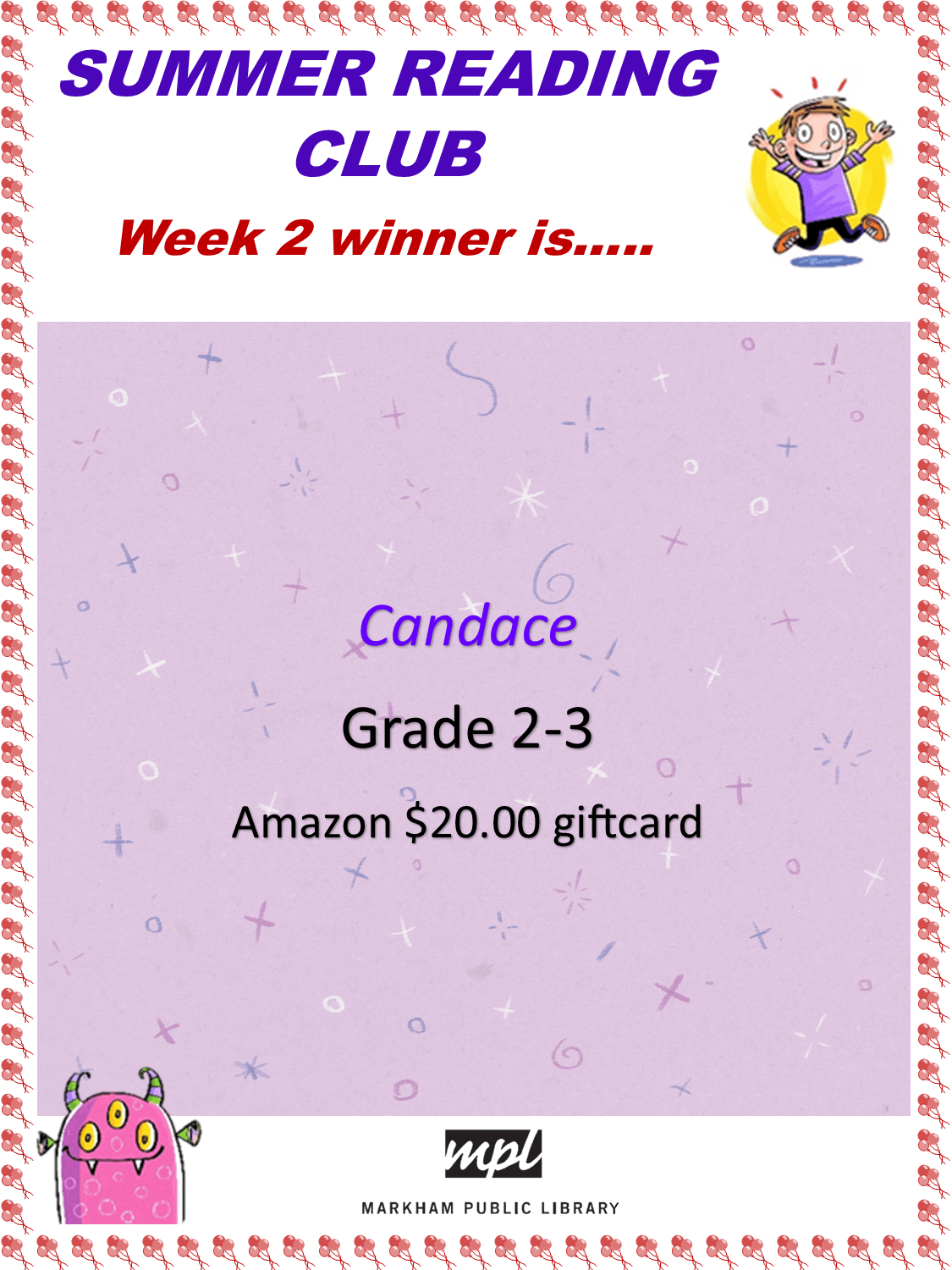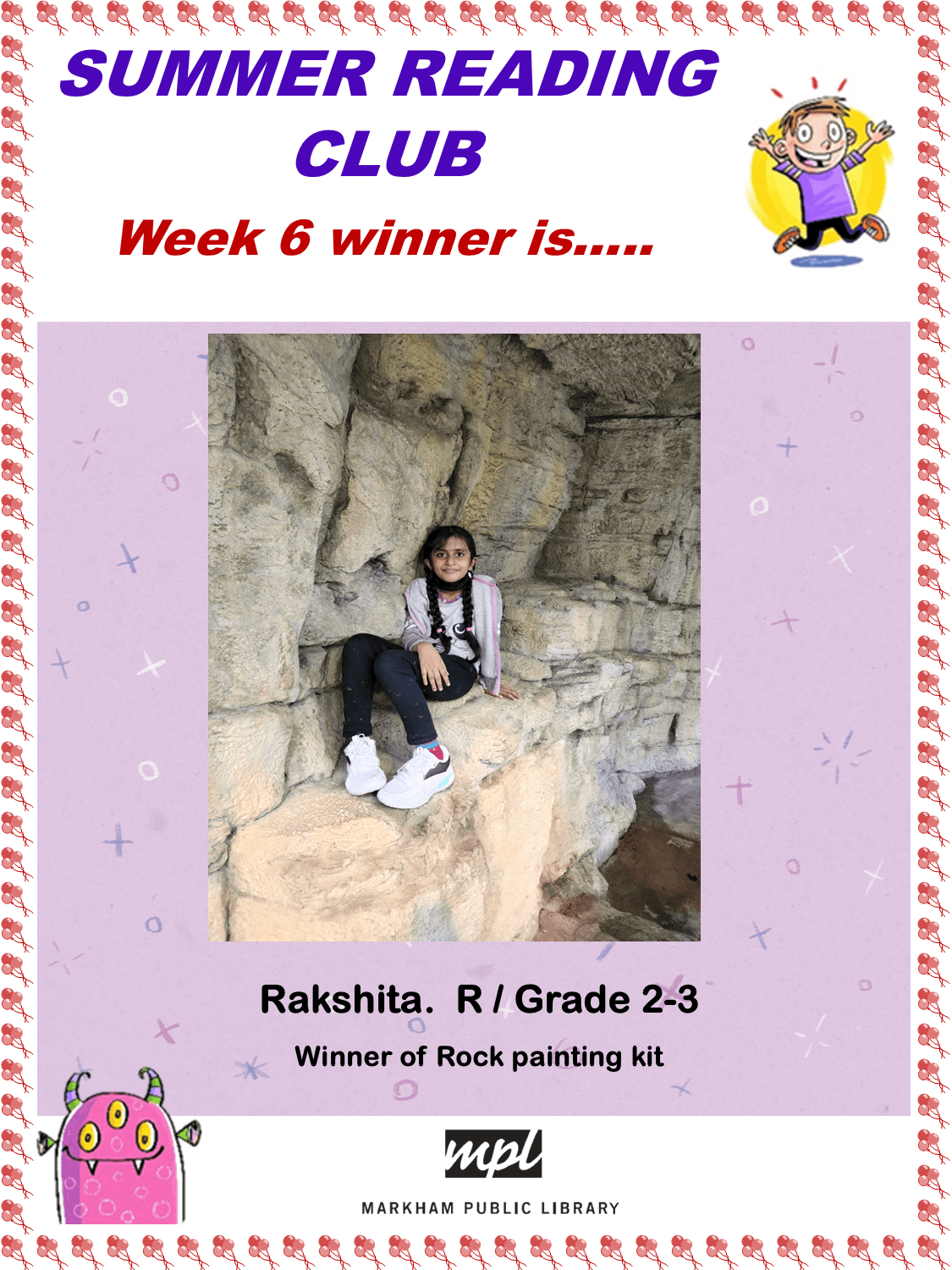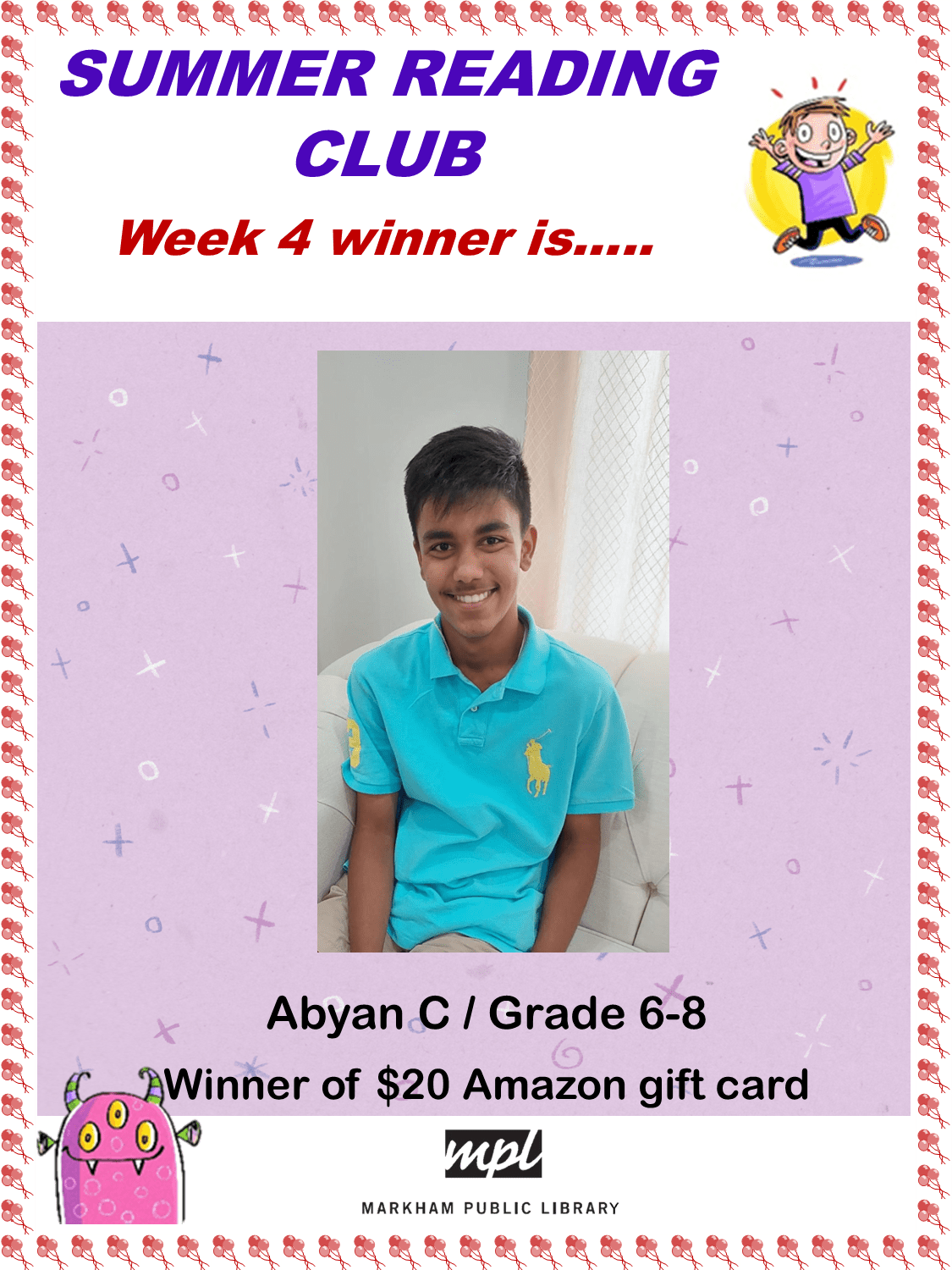 Recommended Reads
Need help to find some good books to read or eAudiobooks to listen to? Check out our staff picks here.
Online Resources for Kids
Looking for free online learning resources for kids? From language learning to craft projects, world book to research help, we have a variety of great resources just for kids.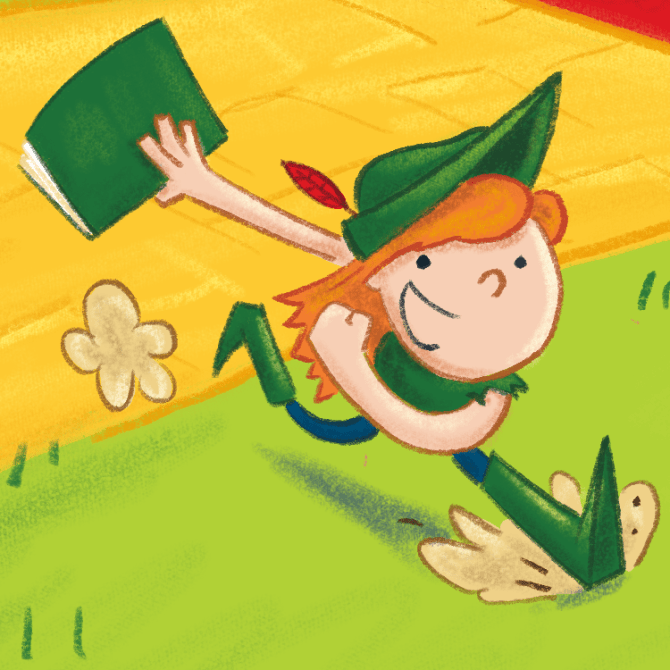 Notebooks & Stickers
You can pick up a FREE TD Summer Reading Club notebook with stickers for your child as an additional fun resource from the TDSRC. 
Accessibility Considerations
For children who cannot use print due to visual, learning or physical disabilities and wish to enjoy the Summer Reading Club, some of our activities and worksheets contain some large font wherever possible so you can pick what is most suitable for your child
We also have support for those families who need accessible formats for their children. For more information, please contact Evelyn Pringle, Programs Manager at epringle@markham.library.on.ca