MPL is committed to serving older adults in Markham by helping you to stay active, healthy and engaged in the community.
It's great to still feel connected while we are physically apart. That is why MPL has launched Keeping Connected - a phone check in service for our community! Sign up below for a friendly conversation with MPL staff weekly or biweekly. If you would prefer to register by telephone, please call Fred Whitmarsh at 416-450-4080.
Read, Listen & Watch
Need help to find some good books to read or looking for some music to listen to while you go for a walk? We've got you covered. We even have movies and documentaries you can stream at home.
Here are a few of what we think were the best adult books published this year.
Large Print, Biographies &Audiobook
Like to read large prints or prefer to listen to audiobooks? We've got a great collection for you to explore.
Spotlight On: Digital Resources
Want to learn how to use ZOOM, social media or other technologies? We have a number of great digital resources that will help you get more comfortable with technology.
Learn how to use popular and trusted websites and Internet-based applications.
Helpful Resources
Your library is here to connect you with the right resources that will provide you with the help you need. Whether it's health related or finance related, we can help direct you to the most trust-worthy websites.
Blogs to Read
Did you know we have a blog written by MPL's staff? Our blog covers many different topics that will be of interest to you.
Blog
To celebrate Seniors Month, here are some resources and programs that you and your older loved ones can take advantage of!
Can reading makes you happier? Yes it can! Read more to know why and how!
Online shopping can be a convenient, cost-effective and safe way to shop! Stay safe while shopping online using these 5 tips.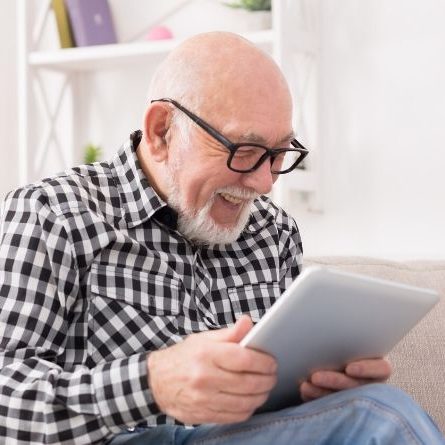 The Centre for Equitable Library Access
The Centre for Equitable Library Access (CELA) is Canada's largest collection of alternative format books and online resources.  It offers collections for people who have trouble reading print because of a vision, physical, or learning disability. CELA provides collections for all ages including described movies, books, newspapers and magazines in audio, eText, daisy reader,  braille and digital formats.  Access is offered by direct download or delivery to your home by mail.
How-To Videos
Not sure how to use the online catalogue? Want to find out how to download eBooks or access our digital magazines? We've got some how-to videos to show you how to do that and more.