Markham Public Library Board
Markham Public Library operates under the terms of the Public Libraries Act.  The Library is governed by the Markham Public Library Board which consists of three members of Council and 12 citizen volunteers appointed by the City of Markham Council for a four year term.  Our Library Board members represent a broad spectrum of interests and professional backgrounds to ensure the library serves the entire community.
Library Board meetings are open to the public. Meetings will be held virtually through zoom until public meetings can safely be held in the library branches. Please contact mplboard@markham.library.on.ca for log in information.
There are 8 meeting scheduled for 2022. 2022 Board Meeting Schedule[PDF].
2022 Agendas and Minutes
Board Meeting Date
Agenda
Minutes
November 28, 2022
October 25, 2022 (Tuesday)
September 26, 2022
June 27, 2022
Agenda [PDF]

, opens a new window

May 30, 2022
Agenda [PDF]

, opens a new window

Minutes [PDF]

, opens a new window

April 25, 2022
Agenda [PDF]

, opens a new window

Minutes [PDF]

, opens a new window

March 28, 2022
Agenda [PDF]

, opens a new window

Minutes [PDF]

, opens a new window

January 24, 2022
Agenda [PDF]

, opens a new window

Minutes [PDF]
Term:  May 1, 2019 to November 30, 2022
(January 24, 2022)
Margaret McGrory, Chair
Raymond Chan, Vice-Chair
Iqra Awan
Edward Choi
Deputy Mayor Don Hamilton
Ben Hendriks
Councillor Keith Irish
Councillor Andrew Keyes
Pearl Mantell
Lillian Tolensky
David Whetham
Jay Xie
Margaret McGrory, Chair
Former VP, Executive Director, CNIB Library. Prior to this, a VP at the Toronto Stock Exchange and a Director at The Toronto Star. Resident of Unionville, Markham for over 25 years.
Raymond Chan, Vice Chair
Raymond Chan is the Manager of Government and Stakeholder Relations at the Electrical Safety Authority (ESA) of Ontario and brings over 15 years of public affairs experience to the library board. He resides in Markham Village with his family.
Iqra Awan
Iqra Awan has a background in human resources and is a professional makeup artist who runs her own business in beauty products.
Edward Choi
Edward Choi is a barrister and solicitor practicing law at Metcalfe, Blainey & Burns LLP, a local law firm in Markham.  A resident of Markham and an MPL member since 1995, he holds degrees in law and business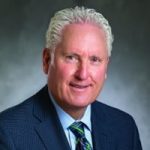 Deputy Mayor Don Hamilton
Don Hamilton is the Deputy Mayor of Markham. He has lived in Markham for 50 years and enjoys working for all Markham residents.
Ben Hendriks
Ben Hendriks is the Past-Chair of the Board and is currently the President of the Ontario Library Board Association. Ben is the Ontario Public Service as a Senior Consultant in the Office of the Chief Risk Officer.
Councillor Keith Irish
Keith Irish, Ward 1 Councillor, City of Markham.  Keith is a 30-year resident of Markham's Ward 1. It is here that he raised a family, operated a business and volunteered and he feels privileged to represent the residents of Thornhill.
Councillor Andrew Keyes
Andrew Keyes is the Ward 5 Councillor for the City of Markham.
Pearl Mantell
Pearl Mantell is a retired secondary school English teacher and Guidance Counsellor.  One of the first things she did when moving to Thornhill in 1977 was get a library card, believing that  libraries are critical to the well- being of individuals and the greater community.
Lillian Tolensky
Lillian Tolensky is a retired teacher-librarian from the YRDSB. She has been an active resident of Markham for the past forty years.
David Whetham
David Whetham is a 20+ year resident of Markham.  He worked in the financial industry as a portfolio manager for several institutions.  He is currently a part time instructor, teaching courses on investing.
Jay Xie
Jay Xie is the Manager of Government Relations at the Art Gallery of Ontario.  He and his family have lived in Markham for over 15 years.