Whether you want to scan your great-grandparent's slides, make your own coasters with the laser engraver, 3D Print a t-rex or record your first album, there are many ways Markham Public Library can help you get started on your maker projects.
Discover new technologies, participate in maker activities and learn coding and other digital skills. The makerspace is a collaborative do-it-yourself environment where you can explore 3D modeling and printing, laser cutting; try virtual reality and be creative with hands-on learning.
Related FAQs
 Aaniin, Angus Glen, Cornell, Markham Village and Thornhill  Library's Makerspaces are now open. We have a variety of machines and equipment you can use for your projects. Please see our news page for more details. More Makerspaces will be reopening over the next two months. 

Several MPL branches have a suite of computers intended for digital media creation that customers can use for sound and video editing, graphic design, animation, coding, sound recording, digitization and 3D design. These computers are available free of charge in our Makerspaces, and can be reserved by contacting branch staff in person, by phone or via AskMPL, opens a new window.

Check out our amazing Makerspace equipment and software coming soon.

Makerspaces are collaborative spaces where creative ideas are shared and brought to life.

Yes, you completely own all of your content you create using our computers. Please make sure to save your work on your USB as our computer refresh and delete work daily at the end of the day.
Getting Started
Follow these simple steps to become Makerspace Certified to use our Makerspace equipment!
Step One: Complete the Online Makerspace Certification course. This course should only take 15-30 minutes to complete. As part of the certification, you will review and agree to the Makerspace User Agreement.
Step Two: Create an account on Markham's Program Registration and Facility Booking Platform.
Step Three: Complete our form to arrange a time to meet with a Digital Literacy Specialist.  Once you have completed this form, our staff will connect with you via email within 5-7 business days.
Note: Customers under 13 years of age will need to be accompanied by a Makerspace-certified adult to use Makerspace equipment.
Book Makerspace Equipment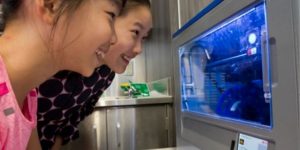 , opens a new windowCreate 3D objects from a digital file - toys, replacement parts, prototypes and more.
Locations: Aaniin, Angus Glen, Cornell, Markham Village and Thornhill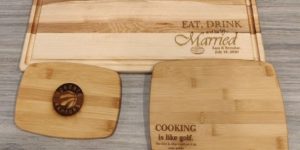 , opens a new windowBurn, cut and etch on a variety of materials including wood, acrylic.
Locations: Aaniin, Angus Glen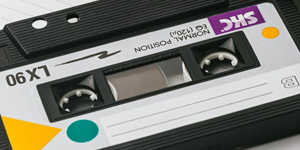 , opens a new window
Convert your photos, slides, cassette tapes, records and VHS into digital files.
Locations: Thornhill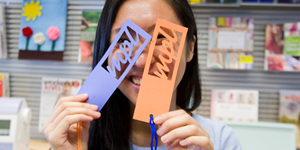 , opens a new window
Cut and print designs onto vinyl, paper and other materials to create customized t-shirts, bags, cards, stickers, bookmarks and more.
Locations: Aaniin, Angus Glen, Cornell, Markham Village and Thornhill
Vinyl Cutter: Angus Glen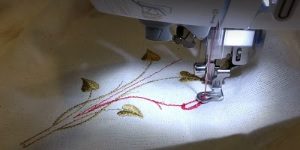 , opens a new window
Try fashion design from simple stitching to digital embroidery.
Locations: Aaniin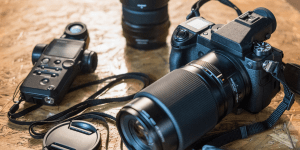 , opens a new window
Borrow a variety of multimedia equipment, including cameras, tripods and smartphone accessories. Please check with our catalogue, opens a new window.
Equipment can be checked out for 14 days.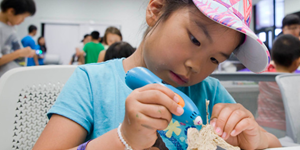 , opens a new window
The Kids Makerspace is a collaborative, hands-on space focused on play-based STEAM learning for preschoolers.
Locations: Cornell
Cornell Library Kids Makerspace
Aaniin Library Makerspace
Aaniin Library Creation Studio
Angus Glen Library Makerspace
Angus Glen Creation Studio
Markham Village Makerspace
Thornhill C.C. Makerspace
Thornhill C.C. Digital Media Stations
Digital Media Lab Software
All Makerspace computers are equipped with creative design software you need to edit movies, photos, podcast, and more!
Adobe Creative Suite
Microsoft Office
3D modeling software
Video and audio editing software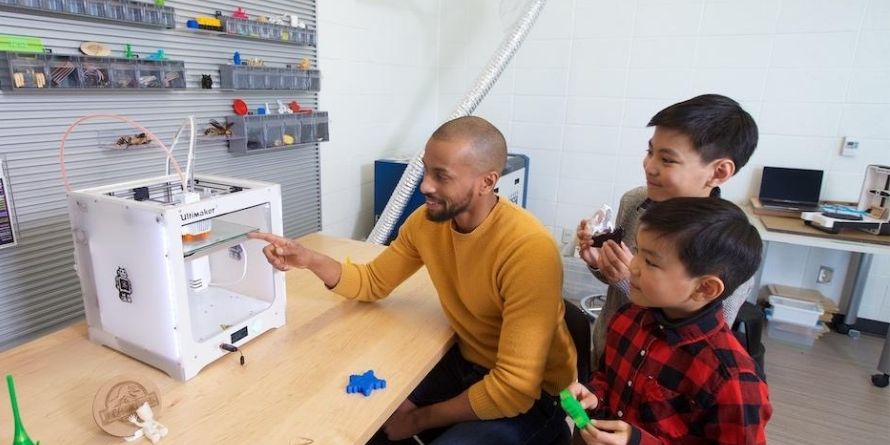 Workshop Calendar
Sep 27th | 6:30pm - 8:00pm

Oct 11th | 6:30pm - 8:00pm

Oct 18th | 6:30pm - 8:00pm