The Kids Makerspace is a collaborative, hands-on space focused on play-based STEAM learning for preschoolers. In this space, kids explore concepts in science, technology, engineering, art and mathematics using a variety of toys and digital tools that build the skills they need to excel. 
STEAM Activities
We offer a variety of different types of STEAM activities that help children to understand how the world around them works! These activities encourage active (often hands-on) experiences that support building understanding and vocabulary, critical thinking, problem solving, communication, creativity and reflection. We provide STEAM activities to families in our community throughout the year as free, drop-in programs. For more information, ask a staff member.
LEGO Education: STEAM Park Set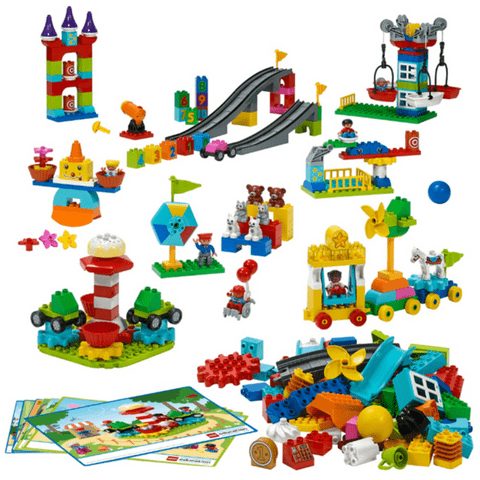 LEGO STEAM Park is designed to help caregivers develop children's science, technology, engineering, art, and math (STEAM) skills, including understanding cause and effect relationships, making predictions and observations, problem-solving, and creating representations. The set comes with building activities that help reinforce the above mentioned skills plus children's creativity.
Recommended Age: 3+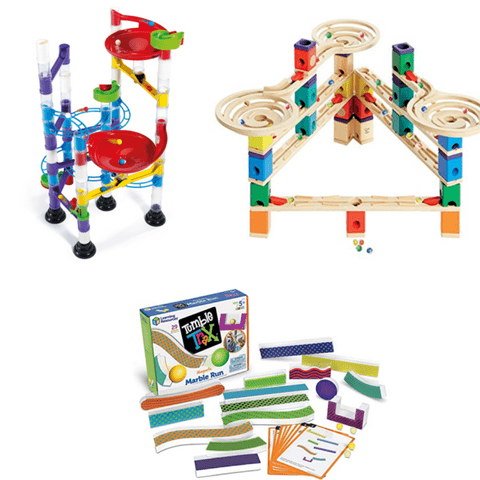 We have a variety of different marble runs- wooden, magnetic and plastic. A marble run puts your cognitive and motor skills to the test while also teaching problem solving and memory function. They also offer a fun way for families to work and play together! 
Recommended Age: 4+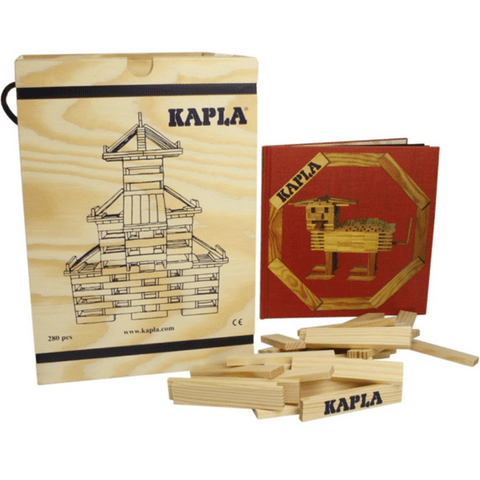 KAPLA is a wooden construction toy that brings together all ages. The game is made up of a set of identical blocks made from pine. Each block is simply placed one on top of the other. The blocks are held in place by gravity and balance alone. KAPLA enriches children's learning and play in many ways such as cooperation, sharing, helping one another, concentration and problem solving.
Recommended Age: 3+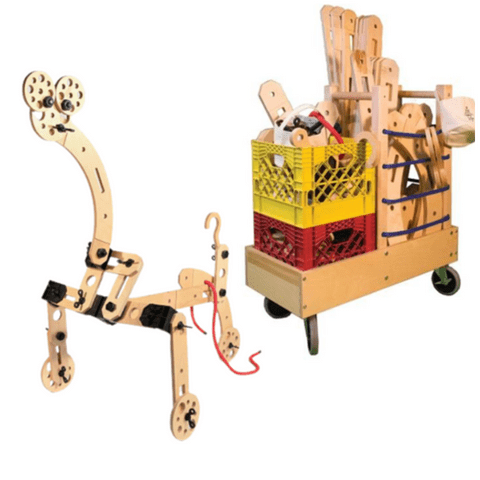 Rigamajig is a large-scale building and engineering kit. Children can create using the different loose parts- wooden planks, hooks, ropes, brackets, nuts and bolts- to assemble a creation from their imagination. The Rigamajig supports STEAM learning by empowering children to follow their curiosity through hands-on, open-ended, creative and collaborative play.
Recommended Age: 3+ with adult help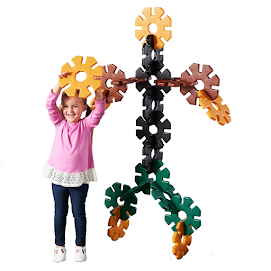 This oversized building set challenges the creative minds of children. Giant Octoplay can be transformed into colourful shapes such as a face, flower, dinosaur, horse, plane, fish, reindeer, car, dog and more! The pieces fit together via the slots on the outside which allows endless possibilities for creating. 
Recommended Age: 2+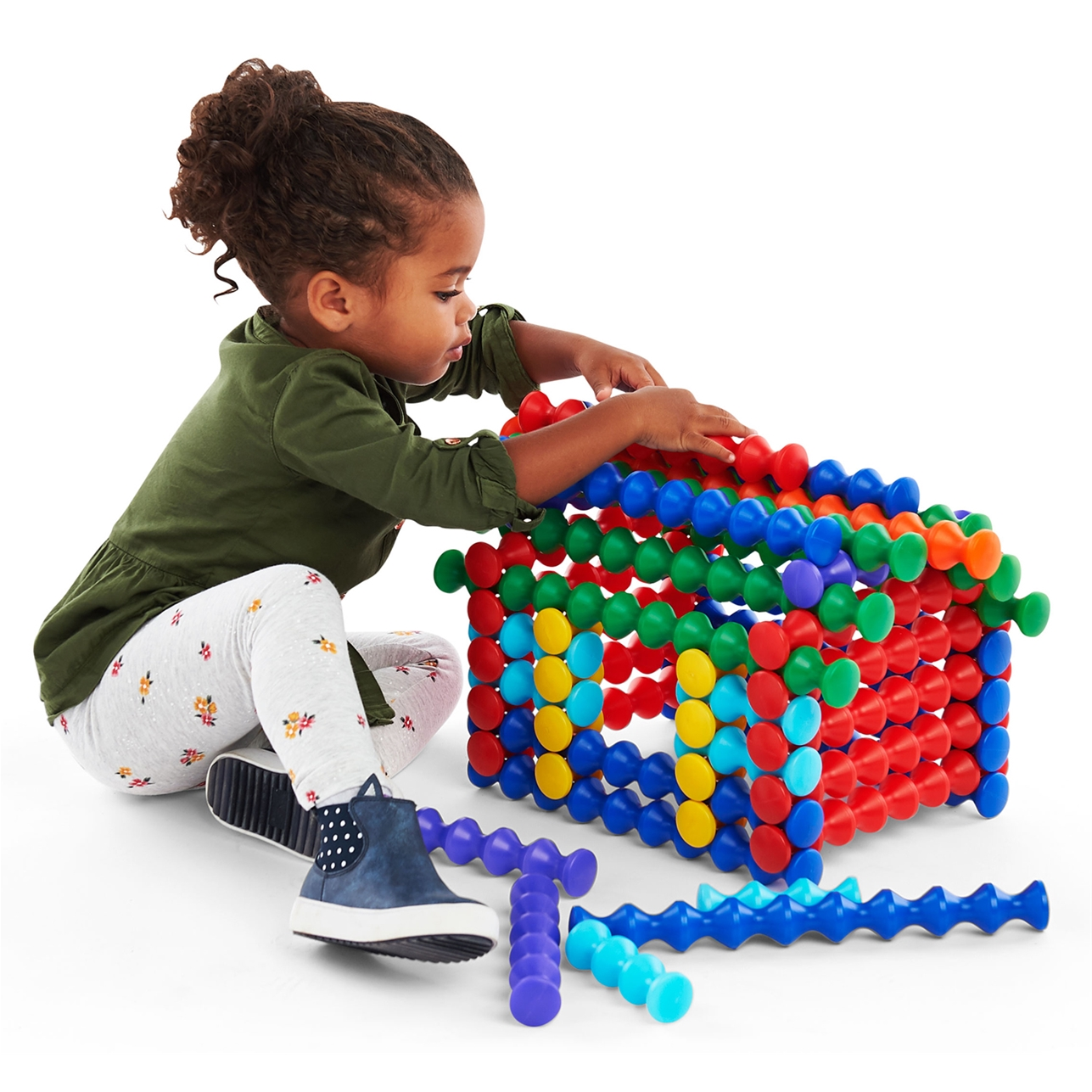 This colorful construction set has different color coded pieces of varying lengths to make it easy for kids to construct any of the fun things in the accompanying idea book, or to make their own masterpiece! Each Playstix piece has grooves that interlock when one piece is placed across another. 
Recommended Age: 2+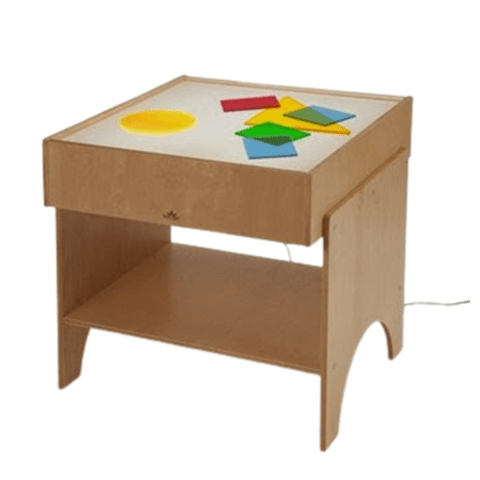 The light table, which has an LED lit top, enhances children's learning experiences as they explore colour, shapes, light, shadows, reflections, patterns and much more! Light table accessory kits are available for borrowing for use with the light table (in-branch use only). For more information, please ask a staff member.
Recommended age: 1+ with adult help
Maker Kits
Boost your child's skills and interest in STEAM with our new Maker Kits! Each kit is designed to facilitate STEAM learning for all ages and skill levels. The kits come with a piece of technology, accessories if required, and some instructions to help get you started. Check out one of our Maker Kits today and learn computer programming, coding, robotics and more! Starting September 5th, a NEW Recreation, Culture and Library Program Account, is need to borrow a Maker Kit. Please see instructions on how to create an account,.
Our Maker Kits are for in-branch use ONLY in our Kid's Makerspace. When booking a Maker Kit, please note that you are also booking the Kids Makerspace. Maker Kits can be booked up to 1 week in-advance during the following times:
Monday -Thursday: 12pm-7:30pm
Friday: 12pm-4:30pm
Saturday: 10am-3:30pm
Sunday: 1:30pm-3:30pm
Please refer to our FAQ for more information on how to book a Maker Kit OR contact us- 905-513-7977 ext. 3461.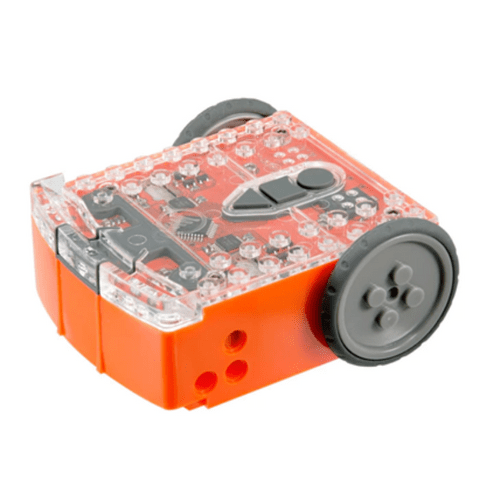 The Edison Robot is a programmable coding robot for children. Edison can be coded by reading barcodes. The barcodes have built in programs that allow Edison to perform different actions such as clap controlled driving, avoiding obstacles, following a flashlight and more!
Recommended age: 4+ with adult help
Video Link: N/A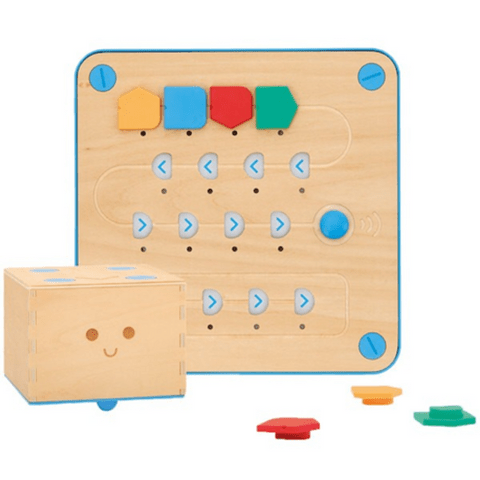 Cubetto is a screen-free, wooden robot that can teach children the basics of computer programming. By inserting the colourful coding blocks into the Control Board, children  can create their own program to guide Cubetto on a coding adventure!
Recommended age: 3+ with adult help
Watch 'Hands on coding for ages 3 and up' video, opens a new window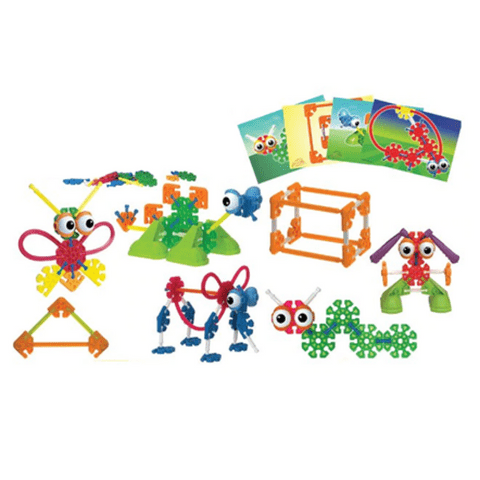 Kid K'NEX® Education pieces are larger, softer, and chunkier than the classic K'NEX pieces. This makes building and creating easier for preschoolers. Building with Kid K'NEX supports the development of fine motor skills, manual dexterity, and hand-eye coordination.
Recommended Age: 3+
Lil' Engineers: Construction Engineering Blocks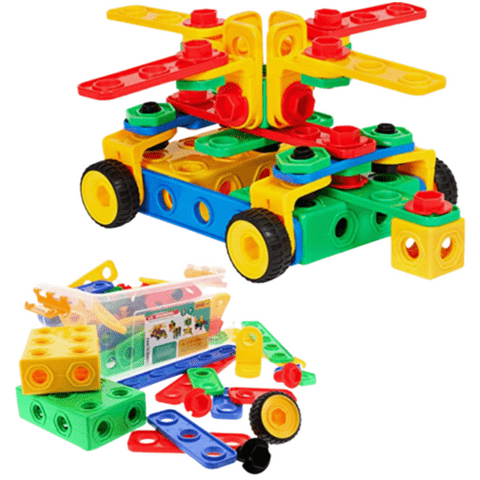 Lil' Engineers blocks help children build fine motor skills, hand and eye coordination, logical thinking, problem solving and creativity. Create trucks, helicopters, robots, figurines and much more. Use instructions or create using your own imagination! 
Recommended Age: 3+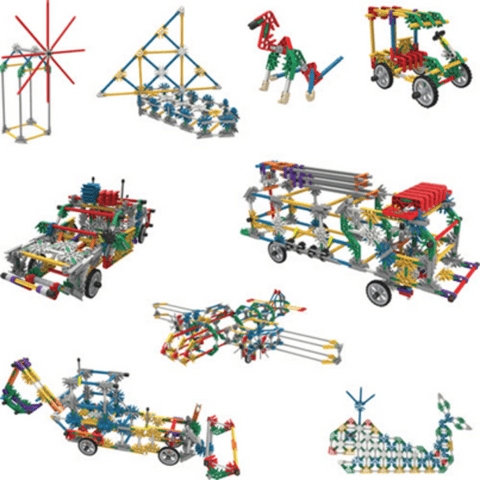 Our K'NEX Building Sets consist of interlocking plastic rods, connectors, blocks, gears, wheels, and other components, which can be assembled to form a wide variety of models, machines, and architectural structures. You can follow the step-by-step building instructions to create various models or you can use the parts to design and create from your own imagination! K'NEX supports the development of children's spatial awareness, fine motor and dexterity skills.
Recommended Age: 5+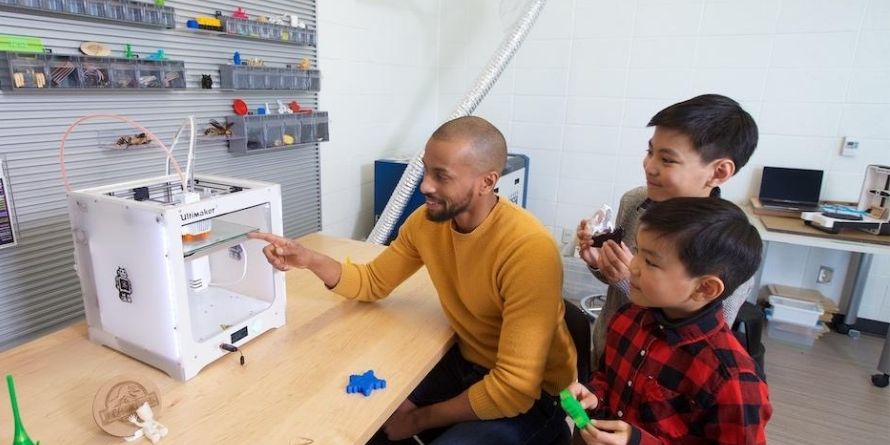 Workshop Calendar
Sep 27th | 6:30pm - 8:00pm

Oct 11th | 6:30pm - 8:00pm

Oct 18th | 6:30pm - 8:00pm