Jun 8th | 9:30am - 1:30pm

Jun 8th | 9:30am - 1:30pm

Jun 8th | 10:30am - 11:30am

Online Event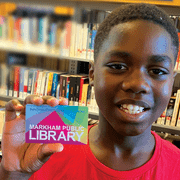 Get a Library Card
Access the library 24/7!
Getting a library card is easy - and it's free!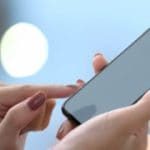 WANT THE LATEST FROM MPL?
Packed with book lists, library resources, events and more!
Are you a student looking for online learning resources and test preparation materials? Check out LearningExpress Library for the latest materials for GED and TOEFL test prep, college admission tests, learning computer skills and more! The latest additions to LearningExpress Library include:
New and updated resources to help you prepare for various tests
Keyboarding tutorial for improving your computer skills
Interactive games that facilitate learning and provide immediate feedback
Interactive tools for studying for college admission exams and occupational license tests
NOT SURE WHAT TO READ?
Let us help you choose the best books for you!