Author: Amber Dykeman
Welcome, to Between the Lines!
Each Month (except July and August) we have new reading challenges and other activities for grades K to 8 with all kinds of different themes and adventures. Print out our reading log, or pick one up at the library to let us know what you've read this month. Bring us a completed log or share one with the social media hashtag #MPLBTL and you can recommend any book to all our library users with a special bookmark. 
You can also use our new reading app Reader Zone and the code c25e1 to see all of the reading and beyond book challenges! Stay tuned for the summer edition of Between the Lines, which will be released in late June. 
June Reading Challenges
Listen to an audiobook or e-audiobook



June is audiobook Appreciation Month. We have a great selection of talking books on CD and our Playaway collection. We also have various online databases where you can download e-audiobooks, such as Overdrive, Tumblebook Cloud Jr., Tumblebook Audiobook Cloud, Tumblebooks, and Hoopla. The e-audiobooks are especially handy when you are travelling!

Read a book from the "Social Studies" section
There are a lot of great topics in our "Social Studies" collection including lots related to days we celebrate this month and in the summer months ahead. Try finding a book about one of the following: Seniors Month, Pride Month, Black Lives Matter Month, World Environment Day (June 5), National Indigenous People's Day (June 21) or Multicultural Day (June 27th). There are also many civic engagement days to celebrate, with provincial elections on June 2, Canada Day on July 1 and, for the United States of America, Independence Day on July 4th. If you're a more experienced reader, try the To Be a Canadian series by Joy Kita and reflect on the rights and freedoms of Canadian citizens.
Be Who You Want to Be by Joy Kita

Read a book about the LGBTQ+ Community
June is Pride Month, which reminds us to embrace equality and celebrate our beautiful differences. Read a book about equality, the LGBTQ+ community or a book with an LGBTQ+ character. What is Pride Month? It is a celebration of lesbian, gay, bisexual, transgender, queer, questioning, intersex, pansexual, Two-Spirit, asexual and ally communities. It is a time to recognize the rights and achievements of people belonging to this community including the great achievement of legal equality and the right to marry.
There is a long history of celebrating pride in Canada. It started in 1971 with the first gay liberation protest and march at Parliament Hill in Ottawa. By 1973, Pride Week was established for national LGBT rights and then turned into Pride Month for all of June. We celebrate with various events including pride parades, festivals, marches and the raising of the pride flag, all across Canada and all of its cities. Celebrating our differences is what makes our communities strong. Show your support by participating in York Region's celebrations.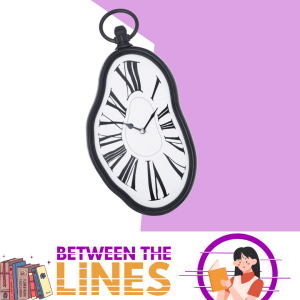 Read a book about time travel
On April 25, 671 Emperor Tenji of Japan introduced a water clock in Shigan's capital because he recognized the importance of clocks to Japan's development. In honour of this, every June 10 (the solar calendar equivalent of April 25) Japan holds a clock festival. Imagine what Japan was like in the year 671. Wouldn't that be an interesting time period to visit? We are going to honour clocks by reading a book about time travel. You can pick a book where the characters go back in time from now to different time period(s) in the past or you can be a time traveller and read a book that takes place in the past (we call these historical fiction novels). With these great books, travel back in time and learn about different time periods.
Beyond Books Challenges
Go Camping



June is Camping Month! What a great time to explore Ontario by camping! You can visit one of Ontario's many parks, go camping in your own backyard or living room (hint: use your imagination). If you head to a provincial park, remember to borrow Markham Public Library's Ontario Park Passes!
Do a S.T.E.A.M. Building Challenge
The CN Tower opened on June 26, 1976 at 1,815 ft. At the time it was the world's tallest freestanding structure until 2007 when the Burj Khalifa was built in Dubai. Now the CN Tower is tenth on the world list but it took 30 years for anyone to build anything bigger and it remains the tallest building in Canada.
In honour of Canada's tallest building, challenge yourself to build a tall building, like the CN Tower using lego, blocks (like Kapla), cardboard, recycled materials or other building toys. See how high you can go without it falling down! If you want to share your creations with us take a picture and post them on social media with the hashtag #MPLBTL. We would love to see what you create.
Play a sport outside

Did you know that the first recorded baseball game was played on June 19, 1846? Making baseball 176 years old! But that isn't the oldest sport in history, polo is, at around 2,500 years old! Join in this long tradition by playing a sport outside this June.
Sports events that happen this summer are: The Calgary Stampede is July 8 to 17, 2022; Wimbledon is June 27 to July 10, 2022; and Tour de France is July 1 to 24, 2022.
Markham has lots of spaces that can help you finish this challenge, you can find information about Markham's Parks & Trails (including sports fields) here. Find information about Markham's Sports and Recreation programs here and more information about getting active and being safe here. 
Featured Markham Public Library Online Resource
This month we are featuring "Overdrive" and the Libby App. Because June is Audiobook appreciation month we want to highlight the e-audiobook collection. Overdrive is an online service that Markham Public Library offers to let you borrow digital content (like e-books, e-audiobooks, magazines and videos). We have a special Overdrive page just for kids! You can access Overdrive directly on your computer or download the Libby App in your App Store or the Google Play Store to access it on mobile devices. This is an easy way to access items at the click of your finger and fantastic for travelling.
Programs
Markham Public Library Programming
The City of Markham Programming
June is also: Zoo and Aquarium Month, Oral Health Month, Black Lives Matter Month, Great Outdoors Month and Camping Month; 
May 29 to June 4: National AccessAbility Week, June 4 to 12: Fishing and Boating Week and June 5 to 11: Pet Appreciation Week; 
June 3: World Bicycle Day, Dragon Boat Festival; June 4: National Trails Day; June 5: World Environment Day, Canadian Armed Forces Day, Pentecost; June 6: D-Day; June 8: World Ocean Day; June 9: Donald Duck Day; June 12: National Children's Day, Trinity Sunday; June 16: Corpus Christi; June 18: Go Fishing Day, Picnic Day, Father's Day; June 19: Juneteenth, Garfield the cat Day; June 21: First Day of Summer (Summer Solstice), National Indigenous People's Day, World Day of Music; June 22: Inti Raymi, Festival of the Sun in Peru; June 24: Saint-Jean-Baptiste Day (National Holiday in Quebec); June 27: Multicultural Day; June 30: World Social Media Day.