Got a bunch of family slides and film you want to digitized? Thornhill Community Centre Library offers a number of digitizing equipment for films, slides, and more to get started on your self-paced conversion project.
Want to digitize old family photos, slides, VHS tapes? Come to Thornhill Community Centre Library and use our VHS machine OBS software to convert them to digital files. Our Digital Literacy Specialist is here to help if you require assistance.
Related FAQs
Any types of video digitizing take the same time as the length of the video. If the tape is 2 hours long, the digitizing will take 2 hours.

Yes, there is no cost to using our digitizing equipment. 

It does not save onto Makerspace computers; it saves onto the USB patron provides. 
DIGITIZERS
Available at Thornhill Community Centre Library.
With the PacificImage PowerSlide machine, it can  scan 50mm x 50mm mounted slides. Its magazine feeder holds up to 50 slides at a time for quick and easy automatic feeding and scanning. All scanned images will be saved on a portable USB provided by patrons.
Still-images films scanners
Our Magnasonic film scanner converts 35mm, 126KPK,110, Super 8 and Negatives into high resolution 22MP digital photo JPEG files. It can only convert Still images and all images are saved a sd card (up to 32 GB) proved by patrons
Our machine is capable of converting NTSC tapes into MP4 video format and stored in a portable USB drive provided by patrons. It is also capable of converting mini video tapes as long as patrons can provide a working camcorder that can play the mini tapes. 
Our VIBE USB Turntable converter Uses a computer and a audio software to Convert Vinyl records into digital MP3 files. It has 3 speed features of 33, 45, 78 depending on your vinyl needs. Audio files will be saved on a portable usb drive provided by patrons.
Our cassette converter can convert Cassette Tape to MP3 files using a computer and an audio capturing software. Files will be saved on portable usb drives provided by patrons.
Follow these simple steps to become Makerspace Certified to use our Makerspace equipment!
Step One: Complete the Online Makerspace Certification course. This course should only take 15-30 minutes to complete. As part of the certification, you will review and agree to the Makerspace User Agreement.
Step Two: Create an account on Markham's Program Registration and Facility Booking Platform.
Step Three: Complete our form to arrange a time to meet with a Digital Literacy Specialist.  Once you have completed this form, our staff will connect with you via email within 5-7 business days.
Note: Customers under 13 years of age will need to be accompanied by a Makerspace-certified adult to use Makerspace equipment.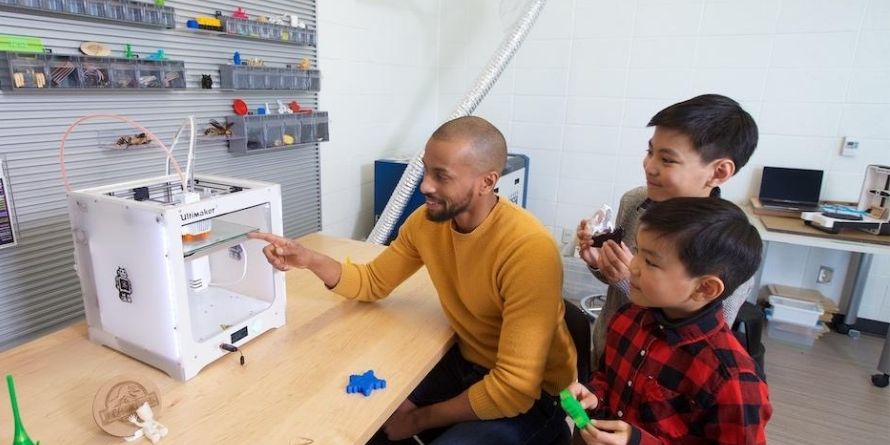 Workshop Calendar
No related upcoming events.