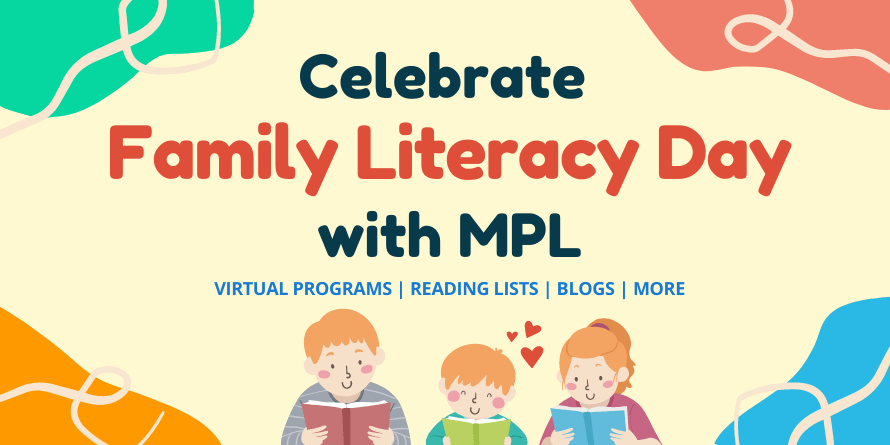 Family Literacy Day takes place every year on January 27th to highlight the importance of participating in reading and literacy based activities as a family. Reading with your children provides an opportunity to talk about the events in the story, to ask questions and to make connections to the world around them. While reading plays a role in helping children develop literacy skills, participating in other literacy activities also provides learning opportunities. We look forward to have you join us for our other Family Literacy day workshops (DIY Storytube and Financial Literacy for Children).
This year's theme is "Learning in the Great Outdoors"; therefore, how can literacy be integrated as we explore the outdoors? Below are a few examples of how your family can participate in fun, learning opportunities together as you explore the outdoors: 
Participate in an outdoor scavenger hunt  - Create a list of items you may find in nature (e.g., animals, trees, rocks) or feel free to use this activity sheet to start your adventure

or

page 12 in the activity book.  
Using pictures to create a book

- If you decide to draw pictures or take photos of the things you see in nature as you explore the outdoors, your family can create a book and include words to capture your experience that took place. 

Be explorers in your community

- To introduce children to directions, before heading out, talk about the steps (e.g., turning left/ right) to reach your destination (e.g., park, shopping mall). Also, by looking at a map together, you can introduce children to streets, landmarks and cardinal directions (north, south, east, west). 

Go on a family hike - During your family hike, have a conversation about what you notice (e.g., the change in season and how it impacts the animals). For instance, what happens to the animals during the winter? Feel free to check out our "Hibernation and Migration"  reading lists to learn more. 

List created by MPLTiffany
Have you ever thought about what happens to some animals during the winter? Well, to learn more about how animals adapt to the winter months, feel free to check out the following titles below!